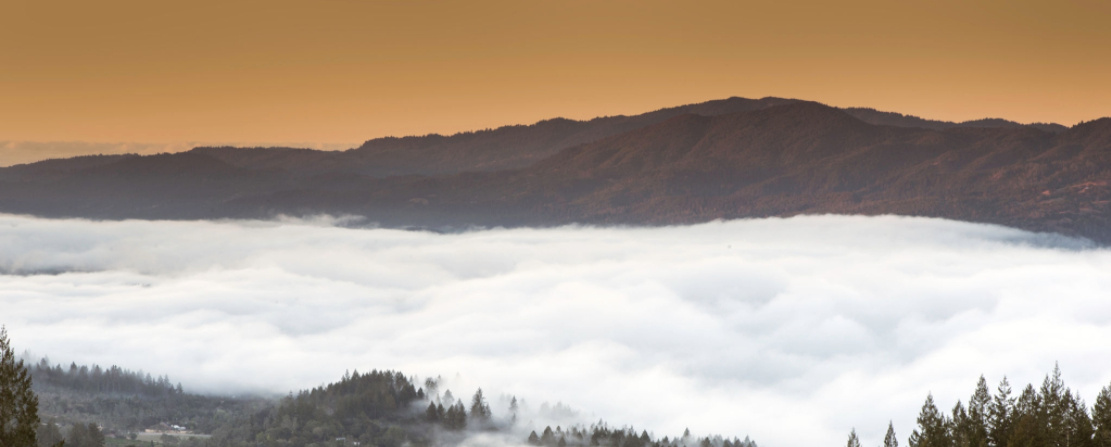 The winery sits at 1,780 feet on the heralded Howell Mountain appellation in the beautiful Napa Valley. Founded in 2016, the property encompasses one hundred and ten acres.

Pit Viper
Our Pit Viper Cabernet Sauvignon is made from grapes grown on two iconic properties, an Oakville Estate and Gamble Ranch. These properties bookend the most secretive vineyard in the region, Screaming Eagle.
Only 9 barrels of this Cabernet Sauvignon were produced.

98% Cabernet Sauvignon, 2% Merlot.

The vines are planted to Clone 337. These valley floor vines rest upon clay-loam soils, producing fruit with sensuous tannins and rich, deep flavors. Oakville Estate; hillside plantings, high-density, terraced vines that are west facing. These grapes offer beautiful structural pedigree. and sense of place.
TASTING NOTES
This is a perfect example of what the Napa Valley floor is capable of producing in a great vintage. Polished and perfectly ripe fruit of cassis, blackberry, baked blueberry, red currant, and violet pastille emerge immediately from the glass, As the wine opens, this fresh and vibrant wine hints at nuanced aromatics of leather and forest floor, adding an earthy dimension that will certainly increase over time.Aged 20 months in 70% New French OakAlc: 15.2% By Volume (750ML)
Copperhead
Our Copperhead Cabernet Sauvignon is made from grapes grown on thirty-five year old vines. This family-owned site is most well known for its iconic quality for over four decades.
Only 10 barrels of this Cabernet Sauvignon were produced.

95% Cabernet Sauvignon, 5% Petite Verdot.

A small family-owned vineyard, originally planted in 1986. 50% of the vines are 35 years of age. The age of the vines result in yields that rarely reach 1.8 tons per acre and the soils are unusually rocky and sparse.
TASTING NOTES
This voluptuous, highly polished Cabernet shows remarkable composure having an amazingly smooth palate for such a concentrated wine. The pleasant nose teases with notes of baked bread and sweet pipe tobacco with a dense core of dark berry fruit mixed with an ethereal aroma similar to warm blackberry pie spiced with cinnamon and nutmeg.Aged 19 months in 55% New French OakAlc: 15.3% By Volume (750ML)

Winemaker Kevin Morrissey has overseen the production since inception and uses modern cutting edge equipment to produce non-interventionist wines that are naturally fermented and bottled un-fined and un-filtered.

Kingsnake
The Kingsnake Cabernet Sauvignon, Howell Mountain 40 degree slope is our defining wine — a rare and extraordinary wine from a superb site.
Vines were planted in 1999 on 110R rootstock which excels in rocky soils on steep slopes.

The red volcanic and tufa soils give this Cabernet a wild, blackened berry character, coupled with touches of warm blue fruit and spice.

Variation in soils within this small block require hand harvesting and management.

The yields are a meager 1.3 tons to the acre, but the fruit possesses a rare power and expression of site.
TASTING NOTES
Notes of fresh cigar tobacco, inky mulberries, stewed blackberries, and violets. Aromas of ripe purple fruit fills the room upon opening. This three barrel selection was selected for its great intensity, remarkable weight, and vibrant fresh acidity.Aged 20 months 65% New Tight Grained French OakAlc: 15.2% By Volume (750ML)Out Of Stock
Crotalus
Crotalus is 72% Cabernet Sauvignon, 22% Syrah, 6% Merlot - pure Howell Mountain, defining grip, a small batch blended for great intensity, balanced weight, and vibrant fresh acidity.
THE WINEMAKING
Individual vineyard blocks are de-stemmed separately into small stainless steel fermentation tanks and barrels. Grapes are cold soaked before the must is warmed and the fermentation initiated.
8 barrels produced with a strict focus on two coopers Taransaud & St. Martin.

Variation in soils within this small property require multiple passes during harvest.

The yields are a meager 1.8 tons to the acre, showcasing a rare power.
TASTING NOTES
This is a full-bodied powerhouse of flavor, in classic Howell Mountain style. Rich, ripe fruit, focused tannins, exotic spice with significant drive. A spin in the decanter allows it to open up, but the real magic will happen in 3-5 years.Out Of Stock

---